Meet Our Leadership
Jamie GeigerChief Executive Officer
Jamie Geiger has spent the past 15 years aligning business development, technology, and online marketing to help businesses achieve scale. Jamie joined Assembly as a fledgling startup, leading overall operations before focusing on revenue strategy and execution as Chief Executive Officer. Utilizing a blend of advertising technology and data to build strong relationships with industry-leading ad-exchanges and partners around the world, Jamie has helped Assembly drive more than 6 billion ad impressions annually to a fleet of owned and operated publications, leveraging industry-leading proprietary technology. Prior to joining Assembly, Jamie spent 3 years at Redbrick, the parent organization of Assembly, establishing the company's compliance department and has successfully built and helmed a variety of products and teams through his focus on ad-tech and performance marketing.
Aaron SundbergDirector of Technology
As a technology-powered media company, Aaron Sundberg is the Director of Technology, leaning on years of industry expertise to lead the overall technology team and direction. A passionate technology leader, tech enthusiast, Aaron leverages his expertise to provide clarity, direction and cutting edge technology to ensure Assembly is leading with a technology-forward approach. Aaron has fostered a team and environment that has been able to create technology to accompany and assist in the scale and growth that Assembly has been able to achieve. Prior to Assembly, Aaron has held various management and director-level positions for start-ups, digital media distribution as well as multi-billion dollar multinationals. Aaron holds a B.Sc. in Computer Science from the University of Victoria, and an MBA from Royal Roads University.
Doug MiddletonDirector of Marketing
Before stepping into the role of Director of Marketing of Assembly, Doug Middleton spent over a decade building his performance marketing and sales expertise in the tech industry. As the leader of both the media and editorial teams at Assembly, Doug focuses on encouraging data-driven strategic growth through a variety of distribution channels and paid media sources. His experience and success are evidenced by Assembly's significant growth, including fostering an audience of more than 25 million unique monthly users across the company's platforms. Since his tenure began, Doug has also helped facilitate the rise of Assembly's flagship property to one of the top health websites in North America. Doug is a firm believer that data speaks louder than words and beer tastes better earned.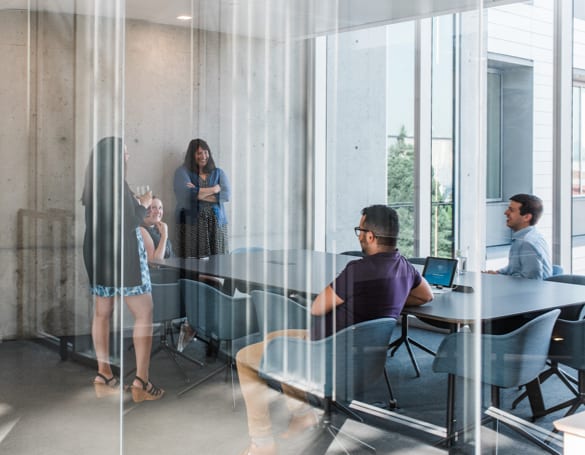 We're changing the game
We live in a time when traditional and digital media are in decline. But thanks to our proprietary technology, we're able to leverage real-time audience insights to drive innovation in publishing technology, keeping us ahead of the content curve, on readers' radar, and in our advertisers' good books.